For any business dealing in physical goods, a delivery docket is an essential piece of documentation as it describes not only what is being delivered but how much of each item is in the delivery also.
Typically, in a retail store, each delivery docket has a long journey. One document will travel from the distribution centre or manufacturer into the delivery truck, through to the store where it's accepted in by the team, then it is passed to the accounts department to post onto the accounting system and finally multiple dockets are taken by courier to more filing cabinets in head office and eventually to an archive storage location.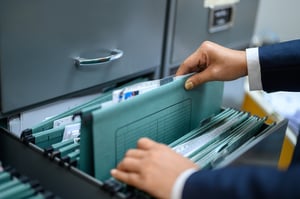 With such a long journey before even reaching head office, for the finance team this can cause long delays in the production of monthly management accounts. As a result, you will not be up to speed on the current financial position of your business, whether your costs and revenue are on track, which departments may need attention and you may also be clouded from the potential growth opportunities
It's also worth noting here that the effect that this paper journey has on our environment. All the travelling that these paper documents do from distributor to store to accounts to head office all significantly increases our carbon footprint, especially if a document needs printing or re-printing.
So what can be done to remove paper from the equation?
A document management solution is an automated system that removes paper and drives internal efficiencies in an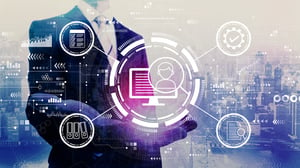 eco-friendly way.. Document management is based on capturing, tracking, storing, and sharing documents inside and outside of your organisation. What's more it makes business more efficient by gets rid of not just paper but so many other associated mundane manual tasks.
With Connections Scan Connect module, powered by Canon's Therefore document management system, you can significantly reduce paper movement, which stops at the point of entry in the store location. Going paperless means you can quickly and easily access documents from Therefore cloud storage. Not only will this help speed up the invoice/delivery matching process, but it also reduces the number of queries going back to your suppliers.
Scan Connect integrated with Connections and Sage 200 is a powerful and popular solution that eliminates the movement of paperwork between your stores and your office. This solution has been designed to allow you quickly scan and view delivery documents within Connections without having to leave the application.
Canon Therefore Document Management comes packed with additional features, all designed to help eliminate manual processes. These include:
Web forms: create web forms and checklists with advanced logic which is excellent for HR and internal procedures and controls.
eSignatures – integrate with leading eSignature providers directly in Therefore
Workflows – automate tasks based on document types and fields within e.g., for PO approvals, leave approvals, contract processing etc.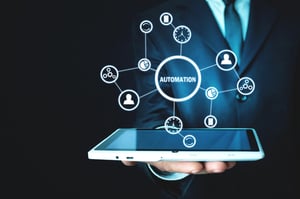 Connections for Sage 50cloud and Sage 200 is a game-changer for streamlining document management, but it doesn't stop there. Connections comes into its own when it comes to automation, data accuracy, staying compliant and reporting.
Many retail organisations are using a combination of spreadsheets and outdated processes to run their business. Connections is proven to save significant amounts of time in tasks such as invoice & delivery matching, reporting, bank reconciliations, sales and cash transactions and document management.
About Connections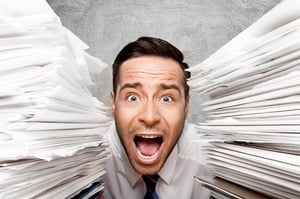 With over twenty years working in the retail industry, we know and understand the challenges that retailers face with managing and growing a business. We also appreciate that not all retail organisations are the same. We focus on what we do best and that's delivering solutions for the Convenience and Forecourt sectors as well as for retailers and franchises with multiple stores and high transaction volumes.
Our Connections application was born out of the frustration that many retailers experience in having to contend with paperwork, slow and inefficient processes, and lack of real-time reporting. Positioned between the EPoS system and Sage 50cloud or Sage 200, Connections helps retailers overcome common administrative challenges, which means that tasks such as posting Sales and Cash transactions as well as Purchase Invoice/Delivery matching are all automated in a few clicks.
---
Get in Touch…
Whether you're already using Connections and would like a demonstration on the Document Management solution or you would like to find out more about Connections, click below to arrange a chat with one of our experts.
Or if you're planning to be at the National Convenience Show 25-27 of April at the NEC Birmingham, we'll be on Stand C69. You can register by clicking on the banner below. We'd be delighted to see you at our stand where we will be demonstrating our Connections application.