In today's digital world, technological breakthroughs are becoming more common. However, nothing has revolutionised day-to-day life quite as much as Artificial Intelligence. Computers having the ability to emulate human thoughts can seem concerning at first and while there are challenges to overcome, the benefits are substantial. When AI is used responsibly, it can transform the way finance departments operate.
AI has been in the media almost daily over the past few months and as the public becomes more aware of the capabilities of AI, it's no surprise that CFOs and finance leaders are keen to reap the benefits of this technology. There are several ways forward-thinking finance teams can leverage the power of AI technology for finance departments. Various elements of the accounting process could be improved with the right AI tools, significantly enhancing productivity and output.
The continuous growth of AI means that it can now add value to businesses in ways that were previously unimaginable. From automating monotonous tasks and streamlining operations to generating reports and increasing the reliability of data, AI could change financial management for businesses of all sizes. Below we have further explored how the latest advancements in AI technology can benefit finance departments and how accounting software like Sage Intacct is already making use of Artificial Intelligence.
Automating Routine Tasks
There is an abundance of repetitive and time-consuming tasks that are essential to financial processes. AI can take over routine responsibilities and specific tasks from finance teams, such as data entry and invoice processing, saving hours of manual work and freeing up time for other more strategic tasks. When routine jobs are automated, finance experts can focus on future planning and decision-making.
By replacing manual tasks with automated solutions, AI can also help to reduce the risk of human error. Your data will instantly become more reliable when it's not manually inputted, for example, and you can reap the benefits of accuracy. Not to mention, AI can complete repetitive tasks much quicker than finance teams. This can help to prevent common bottlenecks and streamline operations.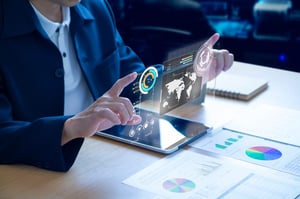 Decision-Making with Data Analytics
Data is essential in the financial world. AI can process vast amounts of real-time information in a matter of seconds, providing insights and trends that humans might overlook. You can trust that AI won't miss patterns that could be key to decision-making and you will have all of the financial reports you need to make informed decisions about the future of the business. When it comes to responding to market changes, quick and reliable data is particularly beneficial.
The ability to analyse large amounts of data accurately enables finance departments to make more informed decisions, whether they relate to financial planning or investment strategies. In addition to analysing past data, AI can even use existing information to predict the future. By leveraging predictive analytics, finance professionals can anticipate things like market trends and adapt their strategies accordingly.
Risk Management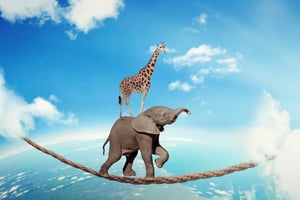 With AI, risk management reaches a new level of accuracy. This core responsibility of finance departments is made much more straightforward and you can trust that nothing will be overlooked. AI can analyse historical data and various risk factors to predict potential outcomes and highlight future risks that businesses need to consider. AI can be continually refined as more data becomes available, leading to increasingly precise risk assessments.
AI technology can even be used for forecasting and it has more capabilities than humans. By analysing things such as customer-related data, AI can predict future behaviours and enable you to plan accordingly to ensure future success. Through every stage of the supply chain, AI can help to reduce risks and ensure business continuity, resulting in improved customer satisfaction and profitability.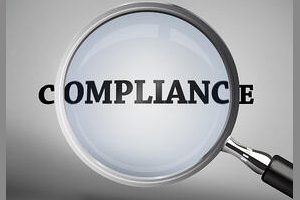 Compliance and Regulation
Regulatory compliance in the finance department is often a complex and labour-intensive process. AI can simplify this task by automatically monitoring transactions and other activities to ensure that they comply with relevant laws and regulations. This can reduce the resources required for compliance management and enable finance teams to focus on other important aspects of their job roles. Not to mention, it also minimises the chance of human error.
It's possible to use AI to stay on top of industry regulation changes as well. You can be notified of changes that will impact business operations and even use AI to summarise important documents and highlight key information finance departments need to be aware of. Complying with all legal requirements couldn't be easier with AI and the right technology can prevent the problems associated with non-compliance.
Accounting Software and AI Technology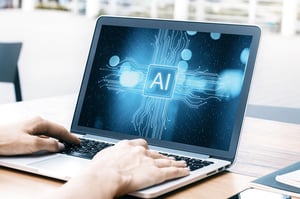 Lots of accounting software already uses AI technology to improve functionality for users, you just might not know about it. Sage Intacct, for example, utilises AI technology in several ways that can benefit finance departments. Knowing more about the accounting capabilities of your software and understanding how AI is used can help you to make the most of your systems and improve the accounting process as a whole.
We have recently explored some of the main ways Sage Intacct delivers AI benefits to users. However, there is much more to Sage Intacct and its functionality can significantly improve day-to-day accounting tasks. Keep an eye on our blog page for more information about AI and Machine Learning, and how technology is not just revolutionising finance departments, but business operations across all industry sectors.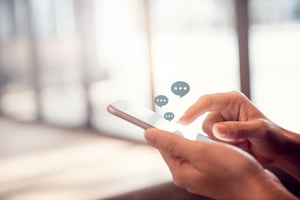 Speak to an Expert About Sage Intacct in Ireland
If you've been considering updating your accounting software to streamline operations for finance teams, we can answer any questions you may have about Sage Intacct. At Envisage, we work in partnership with our clients to help them find the best solutions to their unique challenges. We specialise in Sage Intacct product ranges and we have a highly skilled and creative development team.
When you contact us about Sage Intacct, not only can we help you to determine whether it's the right solution for you, but we can assist you with the implementation of this software. Our experts can make the process of updating your current software and implementing Sage Intacct as straightforward as possible. We are committed to providing an efficient end-to-end service and we would love to have a no-obligation chat with you.
To learn more about the benefits that Sage Intacct can bring to your business, download a copy of our brochure: